Note: You are viewing the website for the
2020
Auckland Pride Festival. Visit
aucklandpride.org.nz
for the most current Festival website.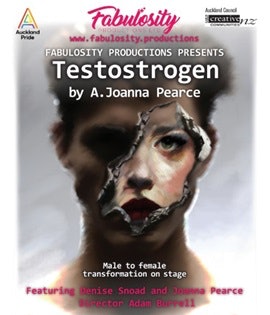 Testostrogen
Presented by Fabulosity Productions
---
Thursday 6th - Saturday 8th 7:30pm Wednesday 12th - Saturday 15th 7:30pm
---
Some men feel the need and have the most powerful inclinations to dress in women's clothing, why is this?
Testostrogen discusses this behavior.
There are many forms of cross-dressing; in some men and indeed women it's been an uncontrollable desire ever since they can remember and leads to gender dysphoria then full transformation.
In some men the need to "DRESS" often develops in later life, our story explores this avenue.